Skip to Content
La Verne Heating and Cooling Repair Services
It is easy to get lost in searches and reviews when looking for a qualified HVAC specialist. Cypress Heating & Air has proven that we have the experience and knowledge to help you with all of your HVAC needs. We are available in the La Verne area 24 hours a day, 6 days a week to help with any HVAC issues that may arise.
Our technicians have been honing their skills and experiences for years creating a vast level of expertise. You can trust our technicians to efficiently diagnose and fix any problem. Cypress Heating & Air can help with any HVAC issue, whether it is routine maintenance or an emergency situation, we have your back.
Call us now to learn more about the services we offer and how we can help improve your HVAC system and keep it running flawlessly for years to come.
La Verne Air Conditioning Repair Services
No one wants to wake up on a 90 degree La Verne summer day and realize their HVAC system has failed. Cypress Heating & Air can quickly diagnose and fix these issues having you back in the comfort of air conditioning in no time.
Being proactive and contacting an HVAC service when issues begin to come up can save you time and money in the long run. An HVAC system is an expensive piece of home equipment to replace; by staying up to date with routine maintenance you can prolong the life of your system. If you do begin noticing any issues call Cypress Heating & Air today.
Worried that your air conditioner might be breaking down? Symptoms to look for from your air conditioner.
Heating and Furnace Repair in La Verne
Luckily, La Verne is a warm and beautiful place almost all year. Unfortunately, we do experience those winter days where the temperature does not seem to heat up. Waking up on one of these mornings and realizing your furnace has broken can be a nightmare.
Cypress Heating & Air has helped many La Verne residents avoid these problems and keep their furnace working properly. We are also able to help quickly repair your furnace if an emergency situation does come up.
By watching out for working early warning signs this can be prevented. We work with you to catch problems early on and diagnose issues fast, keeping you from having to pay for expensive repairs.
Keeping an eye out for early warning signals that your furnace is having problems is critical to maintaining this expensive home system. If your system begins to show any of these signs, call us today.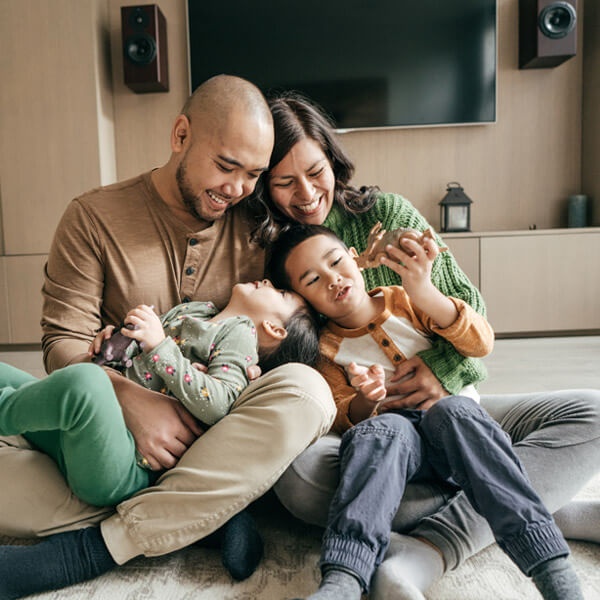 Emergency HVAC Service in La Verne
Dealing with an emergency HVAC situation can be extremely upsetting and stressful. Cypress Heating & Air is here to help you handle these issues quickly and efficiently. We are available 24 hours a day to help.
If you are in need of emergency services in La Verne, call us Now at 626-963-9810.
Schedule Maintenance
Oftentimes our heating and cooling systems fall under the category "out of sight out of mind" until a problem becomes large enough to be noticed. However, like any other part of your home, your heating and cooling system requires yearly maintenance.
To keep your heating and cooling system running for as long as possible we recommend yearly inspections. This will keep your system from failing and help you keep an expensive system from needed expensive repairs. With routine inspections, we can help small issues from becoming big problems.
If you have been neglecting these yearly maintenance inspections, call us today and schedule an appointment at 626-963-9810.
Signs of a Malfunctioning Cooling Unit
A malfunctioning air conditioner can lead to a less effective unit, which results in a higher electricity bill. If you see any of the following signs, call Cypress Heating & Air today:
Home humidity issues
Sod or dust coming from the ventilation
Rooms being cooled unevenly
Airflow issues from vents
Unusual noises coming from the system
Temperature is not accurate
Abnormally long cooling time
Odd odors coming from ventilation.
These problems could be the signs of a larger issue with your air conditioner. Treating these symptoms quickly can result in cheaper repairs and easier solutions. Be sure to schedule a call soon if you are noticing any of these signs.
Signs of a Malfunctioning Heating Unit
Notice any signs of a failing furnace or heating unit? Look for these common signs of an ineffective furnace:
Humidity issues
Sod or dust coming from the ventilation
Uneven heating of the home
Lack of airflow from vents
Odd sounds from the heating system
Inadequate heating
The desired temperature takes longer to reach
Odd odors emitting from vents when the heater is on
By spotting and fixing these types of problems early on, you can prolong the life of your furnace.
Furnace Replacement in La Verne
Keeping your furnace properly maintained is beneficial to both your home comfort and your bank account. Taking a proactive approach when issues arise and properly maintaining your furnace prevents emergency issues and expensive repairs. With proper maintenance your furnace can last up to 25 years. Regularly having maintenance performed by knowledgeable professionals can help prevent these emergency situations.
However, frequent repairs may be a sign that you may need to replace your furnace. If this is required you will actually save money. A new furnace will require less frequent repairs and lower your monthly energy bill.
How Much Does It Cost to Replace a Furnace?
A new furnace can cost between 2,000 to 5,000 dollars but ultimately comes down to several factors.
Furnace model
Area of installation
Bundle of projects or repairs
With all of these factors, it is still important to remember replacing a furnace is an inevitable cost. The replacement price may seem expensive, but a properly installed unit will be a valuable investment for years to come.
Call Cypress Heating & Air Today
Find out why we are voted 4.9 stars on Google with over a hundred reviews! Cypress Heating & Air offers scheduled maintenance, emergency HVAC services, and everything in between!
Call us today at 626-963-9810.