Skip to Content
Cooling Services
Not sure if your AC should be repaired or replaced? Our AC experts have access to the latest technology to determine if your AC repair or replacement is the right size, the right strength, and the right price.
Cypress Technicians Are Excited to Address Your Air Conditioning Questions, Concerns and Needs
Our Techs Are Well Versed In: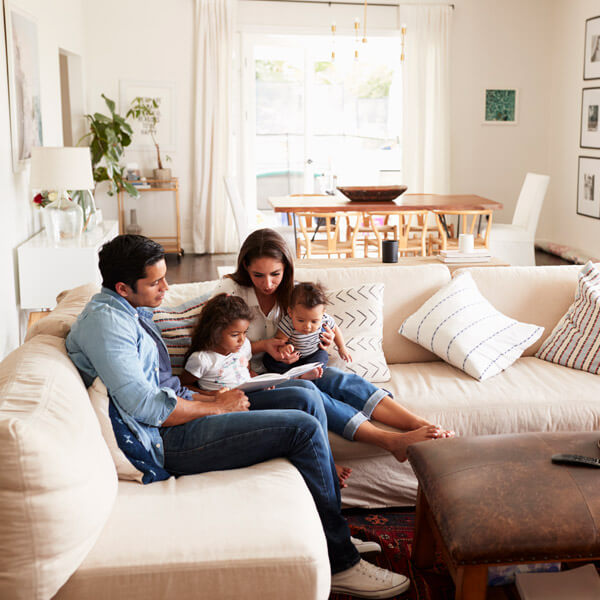 Air Conditioner Maintenance
Did you know regular maintenance on your air conditioning unit can save you money in the short term and long term? Regular AC maintenance improves overall performance and extends the life of your system, so if something in your air seems off (not quite cold enough, too-humid, or a little smelly), it's time to schedule a maintenance service. So, how does a regular maintenance service save you money? Well, we help your AC work smarter, not harder; and an AC unit that doesn't work as hard to maintain a cool house for you will last a lot longer.
There's nothing better than living in a cool home and having the peace of mind that comes with a high-functioning AC. You can depend on us, your friendly Cypress HVAC experts, to ensure you have a reliable AC unit.
Air Conditioner Repair
The last thing you need on a sizzling summer afternoon is for your air conditioner to stop working. If your air conditioner kicks the can and you need fast service, Cypress Heating and Air is here for you. Call 626-963-9810 now for 24/7 emergency AC repair service.
When we see that customers need to repair or replace their AC units, we come to this conclusion by assessing three key factors:
Age – The older the AC, the more expensive it is to repair. If your unit is over 10 years old, a replacement may be your most cost-effective solution.
Investment cost – A new AC unit can be a great investment, but in some cases, it can also be better to wait. Our technicians are here to help you calculate your return on investment to determine if you should upgrade or repair.
Utility rates – Newer air conditioning units are, surprisingly, more energy and cost efficient than older ones. If you're unsure of whether a new unit may save you money or not, our Cypress technicians can help you evaluate your unique situation to assist you in this decision.
Air Conditioner Replacement
If it's time to replace your air conditioner, it's important to research your options. What efficiency, size, and type will you choose? Are there any energy efficiency laws you need to consider? Whom will you hire for the installation? Let Cypress guide you through the buying process.
No matter what type of AC you purchase, here's why you should consider an energy efficient model:
Energy savings – During the summer, your AC can average up to more than 50% of your energy bill. By switching to a more energy efficient model, you could cut your monthly cooling bills by up to one-third!
Improved home comfort – The same technology that lowers your cooling bills also helps you stay more comfortable. For example, a variable-speed blower motor saves energy by running on low most of the time, which also decreases temperature fluctuations.
Environmentally friendly – Lower energy consumption is good news for your wallet, but it also helps the environment by reducing emissions. Choosing an energy efficient air conditioner is one step you can take to lower your home's carbon footprint.
Ductless Split AC Systems
Think a window unit or central air conditioning system is your only choice for cooling your space? Think again! If you're looking for an energy efficient zone cooling system that is less invasive to install than a traditional central air conditioning system, a ductless AC unit may be right for you. Learn everything you need to know about ductless HVAC systems and ductless air conditioner installation from the expert technicians at Cypress Heating and Air.
A ductless mini-split is a type of air conditioning system that uses an outside condensing unit to cool the air within your home. The cool air is delivered through a wall-mounted or ceiling-mounted blower unit. Ductless split AC units can be installed quickly, in part because they only require a three- or four-inch exterior wall opening to connect the separate indoor and outdoor sections. There are also stand-alone blowers available, but the best circulation of cool air is achieved with the standard blowers.
The cost of renovating or retrofitting ductwork for older cooling systems can prove to be costly and unadvisable for many individuals. Ductless AC systems are ideal for any home or business that does not have existing ductwork or has old, leaky ductwork.
Ductless AC systems are also ideal for homes or businesses because they offer room-specific cooling. This allows home or business owners to prioritize places their family, employees, or customers spend the most time during the warmest parts of the year.