Skip to Content
High-Quality AC Replacement for Glendora, CA Residents
At Cypress Heating & Air Conditioning, you always receive the highest standard of customer service. We are a family-owned and -operated company that prizes customer satisfaction and high-quality products and offers a wide range of services to Glendora, CA, including AC replacement. Our team has experience working with various manufacturers, making us your number one resource for all things air conditioner-related. If your air conditioner unit is on its last legs, it is prudent to make the switch before it fails. You won't regret the decision.
Our Superb Air Conditioner Services
When you replace your air conditioner, you must choose wisely. For instance, the size of the unit is an important aspect of selecting an AC unit. We can help with that. Your comfort level matters too. There are numerous elements at play, and our team helps you through each one. We make sure to meet your needs and optimize your comfort while installing an air conditioner that is energy-efficient and reliable. Lower your energy bills today with a high-efficiency air conditioner. Our air conditioner services are unparalleled in the industry.
How Much Does a New Air Conditioner Cost?
The cost of a replacement air conditioning unit depends partially on the manufacturer and the square footage of your home. The price can also be based other factors. "Ballparking" is discouraged, as air conditioning systems are designed for each home and don't use the standard rule of thumb sizing. Plus, every home is different. A small factor is where the sun hits your home. It can make an impact on the size and design. There may be other incentives to purchase a new air conditioner like rebates. Contact us for our current offers and promotions.  Plus, you can count on a brand-new unit to deliver increased efficiency, which will dramatically lower your cooling bills.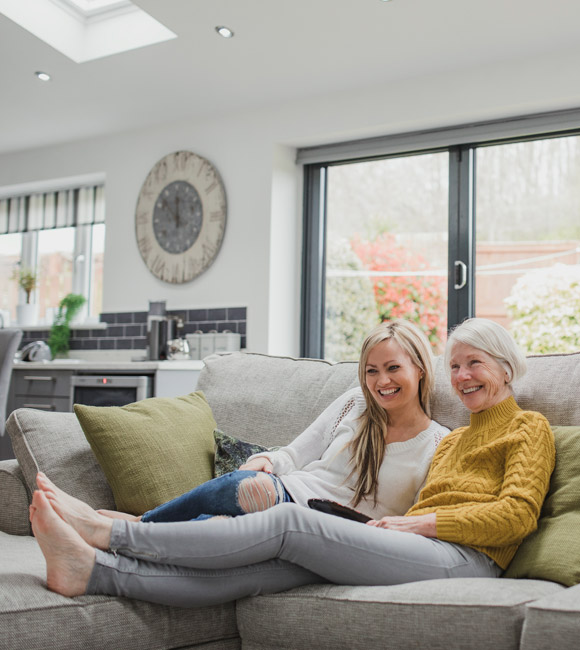 The Benefits of Replacing Your Central Air Conditioner
There are numerous perks to installing a new air conditioner in your home. For instance, newer air conditioners lower your cooling costs and increase the comfort level in your home. They require less frequent repairs and are far more reliable than an older unit. They also improve the air quality inside your home. The benefits of air conditioning replacement are clear. Sometimes, the signs that you need a new air conditioning unit are less clear. Fortunately, we can help with that. The indicators of air conditioner failure include:
Age: Your unit's age matters. Air conditioners do not last forever. They usually have a 10 to 15-year lifespan, depending on how well the homeowner maintained the unit. If your AC is approaching this age, it is time to consider replacing it. Repair and cooling costs will only increase from this point forward.
Warm Air: It isn't difficult to discern all air conditioner failure signs. Warm air is a dead giveaway. Before you call us, make sure to set your thermostat to cooling mode, then set it to a temperature lower than the current inside temp. If you are still getting warm air, a bad compressor could be at fault.
Moisture Buildup: All air conditioner units create some degree of moisture by nature. But there should not be an excessive amount of it. If you notice a considerable amount of moisture or a leak, you need to act quickly. Sometimes we can repair this issue, but no matter what, it poses a potential danger.
Strange Sounds: Is your air conditioner noisier than usual? Do you hear banging noises when it cycles on? Grinding and squeaking sounds are also ominous signs. Your air conditioner should operate at a barely noticeable noise level, so these sounds are not typical.
Foul Smells: Smells matter too. Just as with sounds, you should not smell your air conditioner at any point – other than a faint odor of gas (if you have a gas-powered unit). Smokey or burning smells are a problem, and you should deal with them right away.
High Energy Bills: Has your energy bill skyrocketed in recent months? A high-efficiency and properly functioning air conditioner unit will not cause this problem. High energy bills usually occur when your AC has to work overtime to keep your home cool.
Poor Air Quality: Air conditioners are not only responsible for cool air – but they also provide ventilation. A dying AC unit will not perform this responsibility as it should. As a result, you will experience less-than-ideal indoor air quality.
Contact Us Today for High-Quality Air Conditioning Services
Cypress Heating & Air Conditioning has the experience needed to perform outstanding air conditioning replacement. Our company is committed to continuing education, allowing us to remain at the forefront of our industry. We serve many cities and towns, including Pasadena, Covina, Duarte, Glendora, Fullerton, San Dimas, and La Verne. Our reach means that we have delivered our brand of superior air conditioning services to countless individuals and families over the years. Contact us today to become our next satisfied customer.