Skip to Content
Heating Services
If you're looking for the best heating experts in the nation, you've come to the right place. Cypress is committed to providing top-quality heating repair, installation, and maintenance service while ensuring a respectful attitude toward you and your home.
We Promise That You Will Be Satisfied With Your Furnace Repair, or We Will Correct It at No Cost to You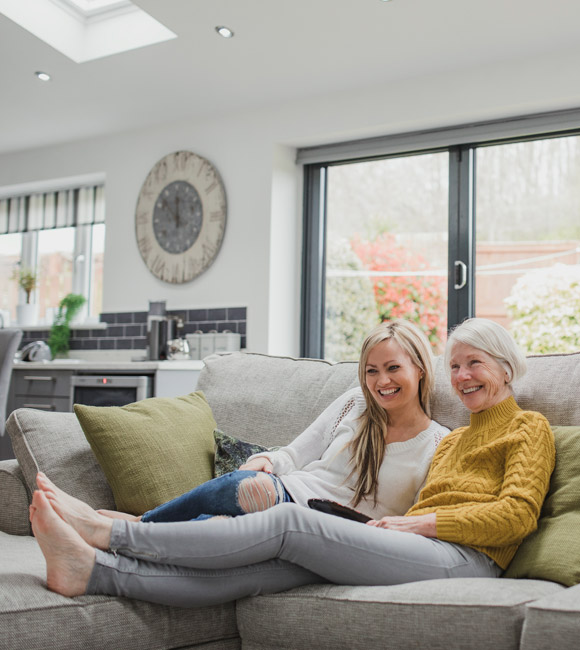 Furnace Maintenance
Before the chill of fall sets in it's time to think about servicing your furnace. Winter is coming, and although proper maintenance will help ensure that your furnace is up to the task of keeping you and your loved ones warm, it will also help you avoid expensive repairs down the road when you least want to deal with them.
A properly working furnace is the key to low energy bills and avoiding untimely breakdowns. Cypress provides full-service HVAC system inspection, cleaning, repair, and maintenance services designed to keep your system running smoothly year-round. We recommend scheduling an annual furnace maintenance appointment prior to the beginning of heating season.
During your annual furnace maintenance and tune-up, your local Cypress technician will help you evaluate your furnace and walk you through your options, because knowing whether it's best to repair or replace your furnace is not always easy. If your furnace is more than 10 or 15 years old and in need of a costly repair, it might be time to consider replacing your system instead of investing more money into it. Your local Cypress technician can calculate the energy savings you'll enjoy with a new furnace.
Furnace Repair
The first frost of the year arrives, but your furnace ends up working too hard, too fast, and suddenly stops working. You wake up to a dangerously cold and uncomfortable home and are forced to wear your heavy coat and gloves indoors. You need emergency furnace repair, and fast! But it's late at night– Who can you possibly turn to?
Heating equipment is complex, so when one part malfunctions, the rest of the unit suffers, as well. Our technicians are trained to diagnose the root of the problem and resolve it in the quickest, most convenient way they can.
Here are a few warning signs your furnace might give you to let you know it needs a Cypress technician:
The furnace won't turn on
The pilot light is out
Strange noises from the furnace during startup or operation
The main burner won't light or won't stay lit for longer than three seconds
The blower never turns on after the burners are lit
The furnace blower stays on constantly
Furnace Replacement
A high-functioning furnace is vital to keeping your friends and family warm this winter. If yours is on the fritz, it's time to call your local Cypress. No matter what the furnace type, brand, or efficiency rating, our Cypress technicians can remove your old unit, help you select the new one, and then professionally install it. Don't wait until it's too late, contact Cypress for professional furnace replacement today!
Your home's heating system is an expensive investment. When you're considering whether to repair or replace your furnace, there are four main factors to keep in mind:
Age – If your furnace is more than 10 years old, it's likely not operating at optimal efficiency.
Repair type and frequency – How frequently do you repair the unit? Are any upcoming repairs expected to be particularly costly?
Your energy bill – If you've noticed an uptick in your energy bill, it may be in part due to an aging furnace.
Comfort – If your energy bills are rising and the temperature of your home isn't comfortable, it can be frustrating. Uneven temperatures and trouble keeping up with demand are just a few signs that it's time to replace your home's furnace.
Heat Pumps
There are several types of heating systems that can be used to keep your home warm in the winter. While furnaces are a popular option, heat pumps can be extremely suitable for many homes or businesses. If you're making a decision between which heating systems to install, it's a good idea to examine all your options. Speak with a heating technician from Cypress to get more insight!
There are two types of heat pumps:
Air Source Heat Pumps – Air source heat pumps do not use fuel to generate heat. Instead, these ingenious systems move heat through your home. Because they utilize a reversing valve, air source heat pumps can double as air conditioners.
Geothermal Heat Pumps – Geothermal heat pumps utilize energy from the earth to create heat in an environmentally efficient way. These systems are more expensive but they are highly efficient and can also serve as air conditioners.
Air source heat pumps are best for climates that are mild and rarely see below-freezing temperatures. Both types of heat pumps can be utilized as a cooling system as well, giving your home comprehensive heating, ventilating, and air conditioning (HVAC) support. Time to make a decision? Our heating repair experts at Cypress can answer your questions as you try to pick the best heating system for your home. Call to learn more about air source and geothermal heat pumps.