Skip to Content
Insulation In Glendora, CA
Home Insulation Experts Serving Your Comfort Needs
Cypress Heating & Air Conditioning, Inc. has ample training and experience in keeping homes comfortable with professional heating and air conditioning services in Glendora, CA. Insulation is crucial to keep your interior spaces safe from the sun's glaring rays and winter's chilly temperature drops. Having quality insulation in your attic, crawl space, and other integral areas is a subject we are well-versed in, and we want to help you safeguard your family against extreme temperatures. One sure way to keep you comfortable is to educate you on insulation, including what types are available and where your insulation should go to be the most effective. Our team has been helping customers for over 55 years, and we gladly answer questions and advise you on creating the best possible protection against outdoor temperatures. We've provided some essential information about insulation to get you started.
What Is Insulation?
At Cypress Heating & Air Conditioning, Inc., we care about your year-round interior comfort. Having adequate insulation and a fully functional HVAC system at your home or business ensures your interior spaces don't overheat during hot, sunny weather or leave you shivering when a cold spell hits. A well-insulated home can help you lower your energy bills, as well. Your home stays warm during the winter and cool during the summer without overworking your heating and air conditioning systems. Since insulation aids in controlling your home's indoor climate, your HVAC system won't need to run as long or as often. Homes typically have insulation in crawl spaces and the attic but having insulation in your exterior walls in addition to the other two places gives you the most effective protection against outdoor temperatures. Our team can help you select which insulation type fits your space, needs, and budget and quickly install it at your home.
Roll and Batt Insulation
If you want a great insulation option that's very reliable and easy to install, fiberglass roll and batt insulation may be your best choice. The batts consist of precut sheets, while the rolls are long rolls of insulation. You get the best results by placing roll and batt insulation in your attic's cavities to control your home's temperatures. Cypress Heating & Air Conditioning, Inc. has years of experience and in-depth insulation knowledge, so we can advise you on what insulation type works well and where to put it in your home.

Blown-In Fiberglass
Fiberglass insulation is a homeowner's most common and popular insulation choice. The material consists of very fine glass fibers we blow into your space to trap amounts of air. Using blown-in fiberglass in your attic and other spaces is an excellent way to drop the amount of energy your heating and air conditioning systems need to ensure your home stays comfortable. These qualities also help you reduce your monthly utility bills.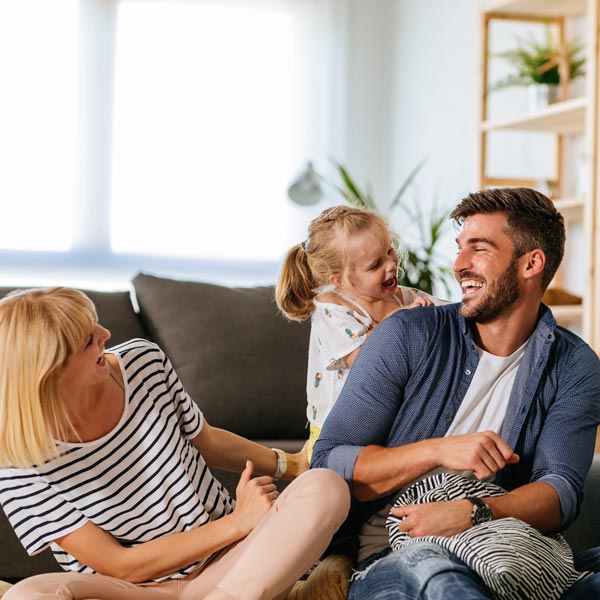 Spray Foam Insulation
Spray foam insulation consists of a spray-applied plastic or spray polyurethane foam (SPF) used to insulate buildings, sealing gaps and cracks to make the structure more comfortable and energy-efficient. This material is a great alternative to traditional insulation options like fiberglass because it resists heat transfer and insulates the gaps and cracks it seals. SPF gives you a tight barrier that blocks vapor, moisture, and hot and cold air. Additionally, you can use SPF as an effective sound barrier.
Contact Us Today to Schedule Insulation Services
Cypress Heating & Air Conditioning, Inc. takes pride in our comprehensive heating, cooling, plumbing, and indoor air quality services. We care about our local community and gladly help households stay healthy and comfortable, including insulation protection of their interior spaces. Your HVAC system is an integral part of ensuring you stay warm in the winter and cool in the summer, and our team can install, repair, replace, and maintain your heating and cool systems. However, having sufficient insulation keeps outdoor temperatures outside, so your HVAC system doesn't have to work as hard or as much to regulate your indoor climate. Contact us today to learn more about your insulation options in Glendora, CA and create a solution that'll save you money and keep you comfortable.