Skip to Content
Radiant Barriers in Glendora, CA
Create a Barrier to Protect Your Home Comfort
Cypress Heating & Air Conditioning covers your home comfort with various HVAC services, including creating a radiant barrier in your Glendora, CA attic. Our highly trained technicians make controlling your indoor temperature as convenient and affordable as possible. Radiant barrier insulation effectively divides your home's climate from harsh outdoor sunlight and heat. We primarily put radiant barriers in attics to reduce summer heat getting into interior spaces below. You can lower your home cooling costs during hot summer months by installing a radiant barrier. California's miserable heat can wear you down while you're outside and spike your energy bills. We strongly recommend putting insulation in your home to keep your home cooler without running your air conditioning system around the clock. A radiant barrier includes foil insulation that reflects heat entering or leaving your home. Our technicians carefully install this insulation option to ensure radiant energy doesn't leave your family panting and sweating while indoors.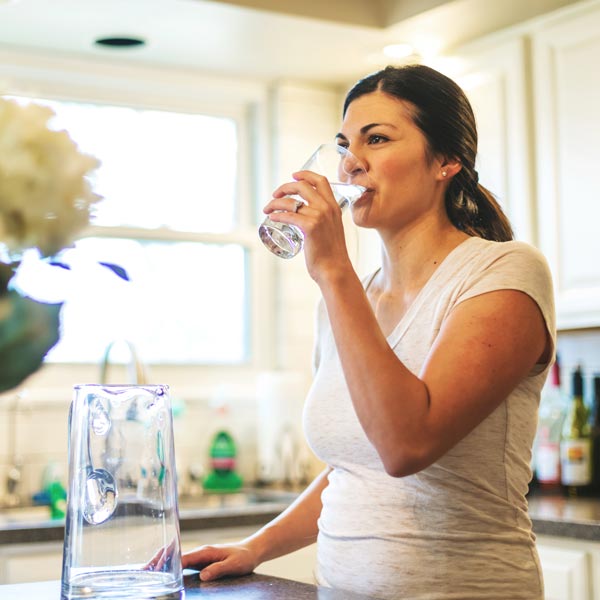 Common Problems With Radiant Barriers
Radiant barriers can effectively prevent radiant heat from penetrating your attic and raising your indoor temperatures. However, there are notable problems that can affect their performance. Cypress Heating & Air Conditioning wants to keep you knowledgeable about all aspects of an installation, so we've described some of the most common radiant barrier problems:
Dust Problems – Dust is the biggest problem with radiant barriers. This insulation reflects radiant energy, but dust can hinder its efficacy. Be sure your attic's air isn't still, and vents are unobstructed. You should also inspect your radiant barriers periodically and spot clean if they need it.
Moisture Problems – Moisture is another issue affecting a radiant barrier's performance. Condensation can develop in cooler months if you have radiant barriers. Moisture problems impact your insulation's heat repellency and lead to mold or water damage. Use perforated radiant barriers to help prevent moisture issues.
Radiant Barrier Setup – Your attic's environment and how your radiant barrier was installed can lead to common issues. Always let a trained professional handle installation to ensure you don't end up with a faulty barrier and avoid severe problems.
Attic Ventilation – You need proper ventilation in your attic to ensure a radiant barrier works correctly and optimally. Reflected heat will circulate, so you need ventilation to reduce heat buildup. Additionally, dust cannot build up in your attic, and adequate circulation keeps dangerous contaminants from developing.
Roof Temperature – In some cases, heat can reflect back onto your roof's surface and increase its temperature. Many professionals apply radiant barriers directly to a roof's underside, but the excessive heat might deteriorate your roof's surface, causing leaks and other issues and decreasing its longevity.
How Does a Radiant Barrier Work?
The installation process is efficient and affordable, and your home gains beneficial insulation to keep it comfortable. Our technicians apply a thin insulation to your roof deck's underside, making the attic 20 degrees cooler. As the insulation blocks heat from getting into your home, your air conditioner (AC) won't need to work as hard to cool down your indoor spaces. Additionally, your home will stay cool for longer after your AC system gets it to a comfortable temperature. You can save a significant amount of money on your monthly energy bills since your AC won't need to work as hard or run as long to maintain your interior climate. Your electric bills may decrease as much as 10% in some cases when you install radiant barrier insulation in your attic. The benefits get even better if your HVAC system or ductwork is in your attic. Installing a radiant barrier can reduce your attic's temperature by up to 30 degrees, helping your ducts and HVAC system stay cooler and preventing equipment from overheating.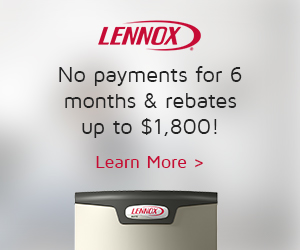 Benefits of Installing Radiant Barriers
Cypress Heating & Air Conditioning proudly offers proper radiant barrier installations because of the many benefits these insulative tools provide. We care about your indoor comfort and honor your trust in us with conclusive solutions to protect your home's temperature. A couple of the top benefits of radiant barriers include the following:
Year-Round Comfort – A radiant barrier's primary function is preventing heat from penetrating your attic and seeping into your home. By controlling the sun's heat radiation, radiant barriers effectively block heat while reducing heat conduction and convection.
Cost Efficiency – Your home stays cooler when your attic is cooler. Monthly energy bills can be lower when you reduce your attic's temperature because your AC won't have to work as hard to control your indoor climate. Reducing your AC demands can also help your system last longer since high temperatures can lead to system wear and tear.
Contact Us for Service in Glendora, CA & Beyond
Don't let high summer temperatures ruin your indoor comfort. Cypress Heating & Air Conditioning can expertly install radiant barriers in your attic to protect your home's interior from the sun's heat. We prioritize your satisfaction and carry out installation carefully and efficiently to ensure optimal results. Contact us today to learn more about how radiant barriers can help you and schedule an installation at your home.